Fisherman on the Shore

- An Exhibition at the Abandoned Office of Sandbox Industries,
an abandoned venture capital office
Five silk paintings reinterpret a very early canvas by Van Gogh:
Fisherman on the Beach
from 1882. They vary in color-forces, scale, and the irregularity of their quadrilateral-contours, but transmit a repeating motif of the anonymous figure. As a critique of identity, they are not portraits, but are capturing loose emotions that we all sometimes pass through. There is no place beyond the horizon of the fisherman's flat plane, a poetic blank slate that rhymes with the semi-abandoned office, the bare desks. The unique deviations of each individual painting in this iterative group are like the differences in days at work: the changing, rotating weather of experience. Perhaps each piece is from the vantage-point of a reproduction of the Van Gogh painting, absorbing and projecting its environment like a chameleon. The doubled
Fisherman
is a reproduction seen by two people, the glowing
Fisherman
seen by flashlight.
—Wenzel Beckenbauer, Director of Currency, Münster
Fisherman on the Shore installation view, 2020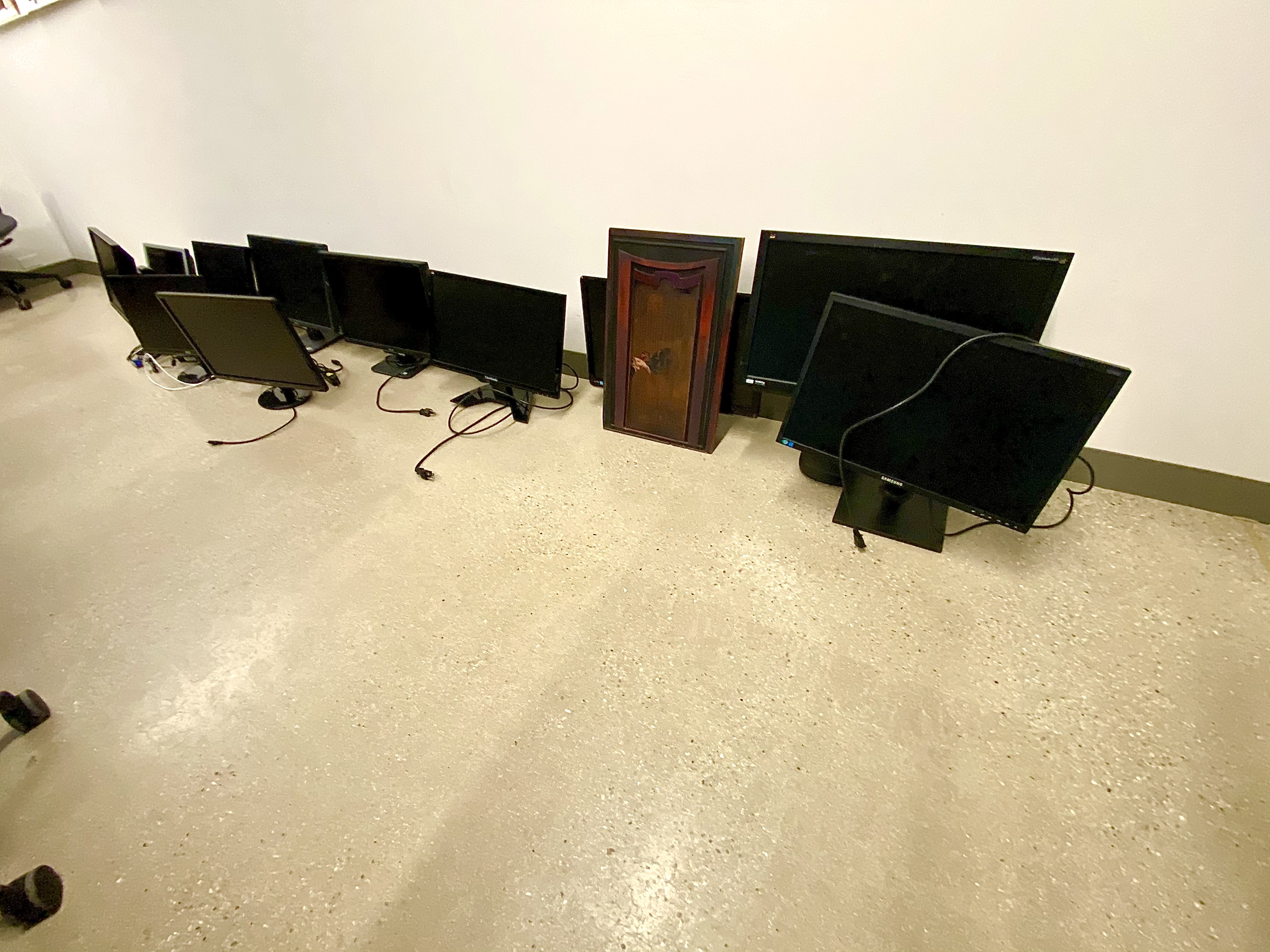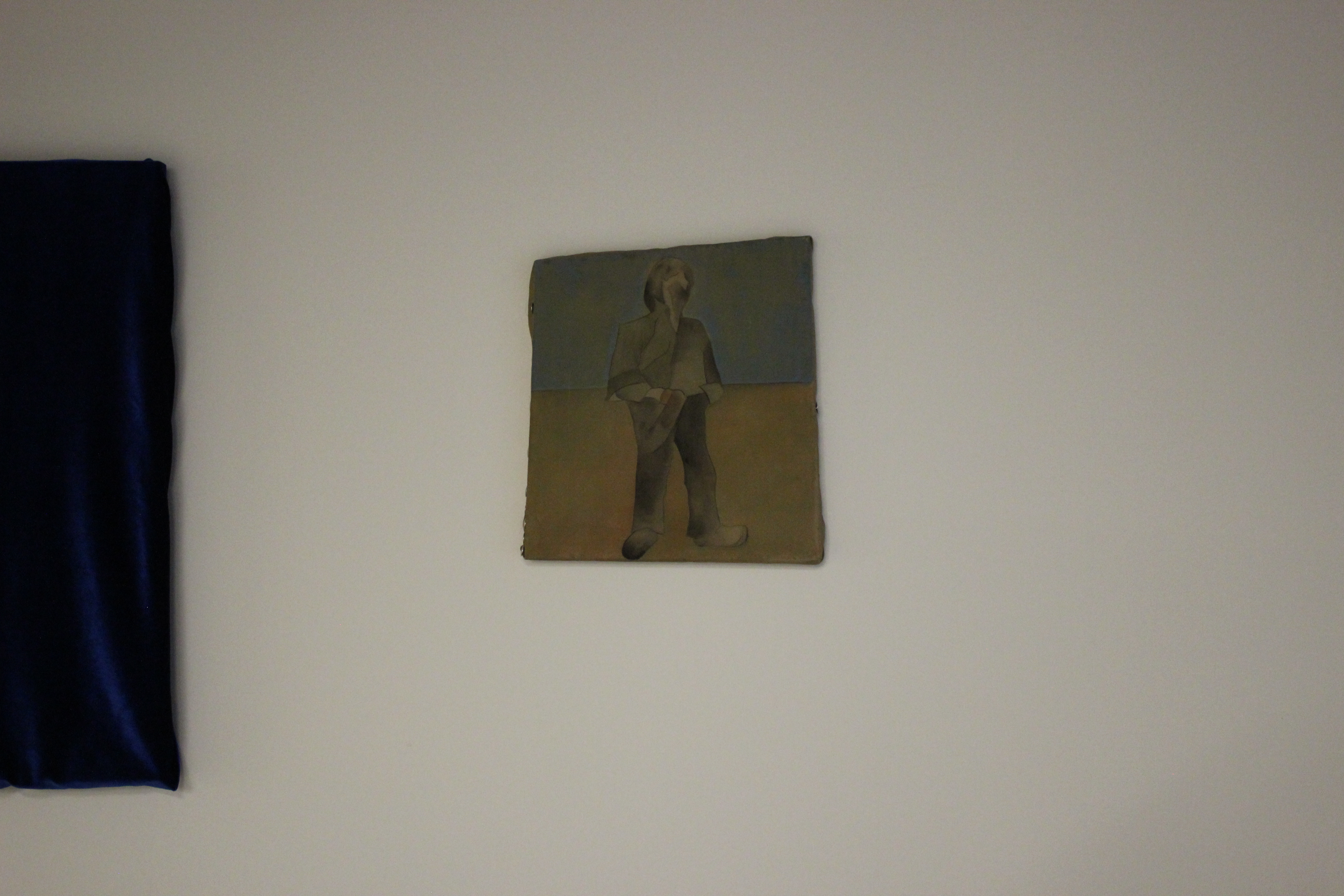 Figure (after Fisherman on the Beach by Van Gogh in Kröller-Müller museum), ink and pigments on silk, 2020
Figure (after Fisherman on the Beach by Van Gogh in Kröller-Müller museum), ink and pigments on silk, 2020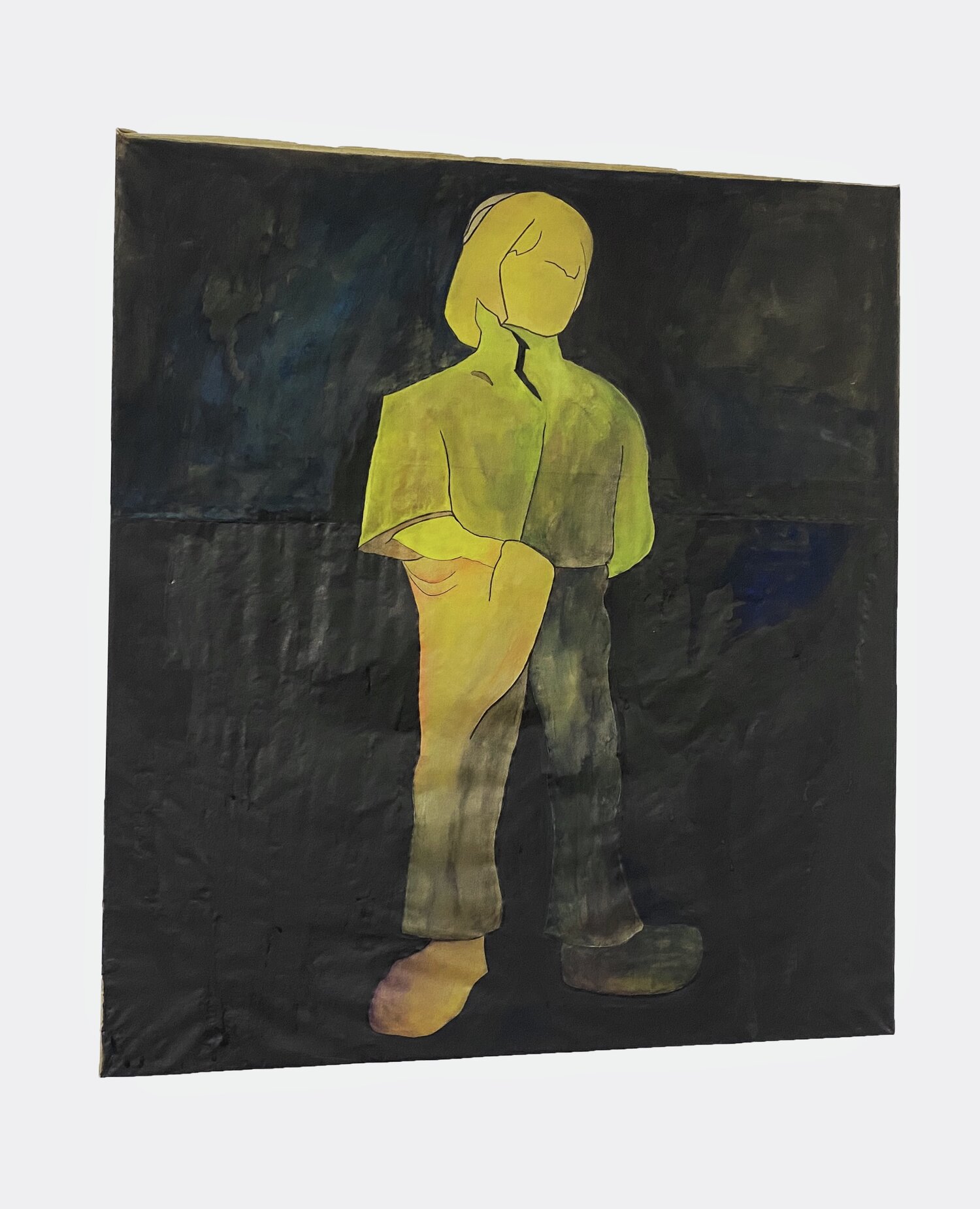 Figure (after Fisherman on the Beach by Van Gogh in Kröller-Müller museum), ink and pigments on silk, 2020
Figure (after Fisherman on the Beach by Van Gogh in Kröller- Müller museum), ink and pigments on silk, 2020
Figure (after Fisherman on the Beach by Van Gogh in Kröller-Müller museum), ink and pigments on silk, 2020
---